We help your business in the following areas
Support in work with Partnering and Collaboration
Partnering leader
Collaboration leader
ISO 44001: 2017, Collaborative business relationship management systems
Management support, business development, leadership development and employee development

Formulate a clear vision, strategies and goals that engage employees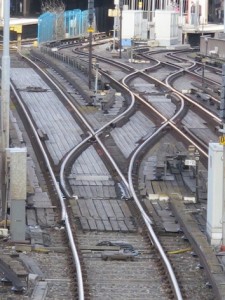 Drive change management at all levels of the company, from top management team to the involvement of all employees in the organization.
Get into a learning organization, where management takes advantage of and develop the skills that exist in the enterprise, to create a positive and long lasting development results of the priority objectives of the business.
Increase the involvement of all employees, by understanding the business and to ensure their contribution to this.
Develop the organization, groups, leaders and individuals
Develop and work with the corporate culture and the change process "soft" issues
Act as support and moderator of the work methodology Expanded Collaboration. (Utökad samverkan in swedish)
We start from your operation's situation and are working jointly to create a way forward based on your needs.
I.e. We meet you where you are and helps you to take the next step in your evolution.
Qualified interim manager or specialist in the HR field
E.g.
HR Manager / HR Director within the larger organization
HR Strategy and business planning
HR process development
Leadership Development
Competence mapping/development
Operational Development
Change Management
We have extensive experience in change management. Interim solution can often be a combination of a pure line of responsibility and lead the change process. Eg restructuring, downsizing, outsourcing, development of organization, leadership development and organizational development.
An interim solution is that we temporarily go into an organization to fill a arisen a skill needs during a limited period of time.
There are many different reasons why such a need may arise. This may sometimes occur during a reorganization or when a recruitment drags on.
We tailor a solution with a temporary interim manager or an interim specialist, active in the organization until the need is no longer there. When the decision was taken or the problem has been remedied, leaving an interim solution responsibility back to the previous management, or to the appointed successor.
This is a flexible and cost-effective way to take care of situations of a temporary nature.
Amborg Consulting works in networking with individuals and organizations within the above and complementary areas of expertise. Read more at business partners